the consultation
Darleen Rudnick, Pet Nutritionist, is available for consultations. We encourage you to utilize her expertise in tailoring a program specifically for your pet's needs. A consultation will include a personalized diet and holistic program suggestions, all custom-tailored to your pet's personal needs.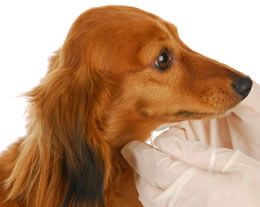 Pet Nutrition Consulting Service
Darleen Rudnick has been studying nutrition since 1987. She holds a Bachelor's Degree in Social Work, and a Master's of Science in Holistic Nutrition. She specializes in making dietary nutritional recommendations for cats and dogs with any type of medical condition.
Explanation of Consultation – there is no time limit so it can take up to 1 1/2 hrs.
If you are interested in a full consult, simply click on "Schedule a Consult" and give three times and days that are convenient for you. Darleen will email back confirming one of those times. Along with the confirmation, an evaluation will be emailed for you to fill out. Simply click on reply and begin filling out the form. It is highly recommended that you save the evaluation in a Word Document so you have the information to refer to during the consult. Once the form is complete, you will email it back to This email address is being protected from spambots. You need JavaScript enabled to view it..
When the evaluation is received, Darleen will review it and begin writing up a specialized plan for your pet. This can be between 7-20 pages depending on the condition of your pet.
At the designated time of the appointment, you will call 804-748-7626. The consultation can take as long as needed with no additional charge. All consultations are done by phone. Consultations can take up to 2 hours, so please have that in mind when scheduling.
What Information Will I be Given During the Consult?
During the consultation, Darleen will first discuss and ask questions about anything that was not covered on the evaluation. She will then proceed to recommend in detail a diet plan with recipes or a recommended commercial food, life style changes, supplement suggestions and how to treat your pet's medical condition naturally. Darleen is not a licensed veterinarian, so she will not recommend traditional medication; however, if the pet is currently on medication, she will take that into consideration when making suggestions.
What Happens After the Consult?
Immediately following the consult, Darleen will send email including all the information shared during the phone conversation. This will include the diet recommendations and recipes, all life style changes that need to be made, and supplement recommendations along with the dosages. Also included will be any information about products you are currently giving, articles, links and other reading material if necessary. The information emailed is attached as a Word Document.
No additional fees are charged after the consult, so you are welcome to call or email with questions anytime.
What is the Charge for the Consult?
The charge for a full personalized Nutritional Consultation is $120. Once you have paid the consultation fee, there are no additional charges.
Consultation includes:
Review of evaluation

Consultation by phone with no time limit

Research on products you currently use

Review of your current feeding practices

Home cooked recipes

Recommendation for dry or canned food

Supplement Recommendations

Life Style changes needed

Unlimited follow-ups by phone or email

A 7-20 page written plan specifically for your pet

Full discussion on how to treat your pet naturally

10% off your first order



If you have been searching for a qualified nutrition professional,

schedule a consultation today!!